Back to all posts
Posted on
PD DAY EVENT - Seeds for Growth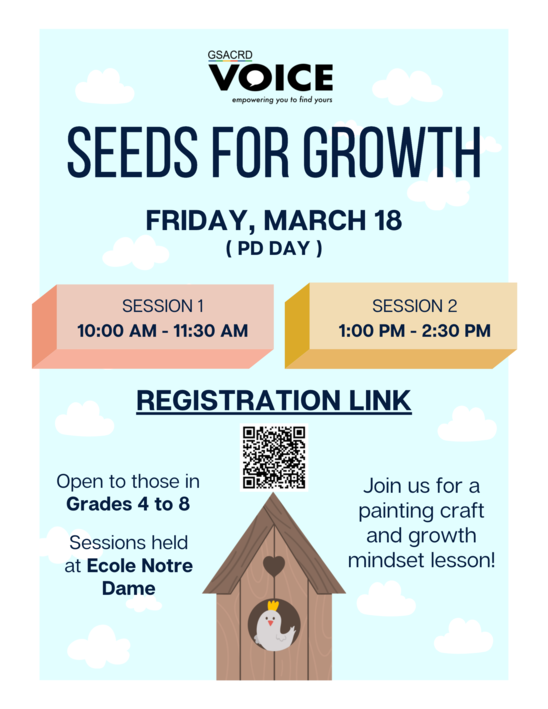 Join us IN PERSON for a fun spring craft and mental health lesson about having a growth mindset.
The session will be held at Ecole Notre Dame Elementary School and is open for students in Grades 4 to 8.
There will be two sessions to choose from:
Session 1 - 10:00 AM to 11:30 AM
Session 2 - 1:00 PM to 2:30 PM
Each session will hold a maximum of 20 participants and will have the option to join a waitlist once full.