Back to all posts
Posted on
Parent Cafe - Recognizing Hard-To-Have Feelings With Your Child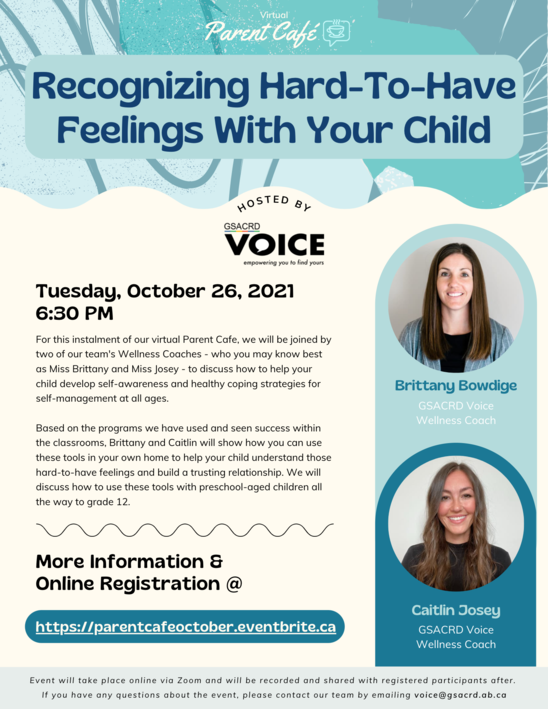 Join us for our next free virtual Parent Cafe session on Tuesday, October 26 from 6:30 PM to 7:30 PM!
This session will be offered by our very own Wellness Coaches, Caitlin Josey and Brittany Bowdige, and they will be teaching how to help children develop self-awareness and coping strategies with those 'hard-to-have' feelings.
Our session and strategies presented are based on the evidence-based programs we use in schools (ex: Kimochis, Worry Woos, Second Step) and have seen success within the classrooms. This session is great for parents/guardians, school staff, and any individual who works with youth to learn about different techniques to use with kiddos from preschool-aged to grade 12.
For more information and to register for our virtual session, please click here. If you have any questions, please email us at voice.gsacrd.ab.ca.
We hope to 'see' you there!